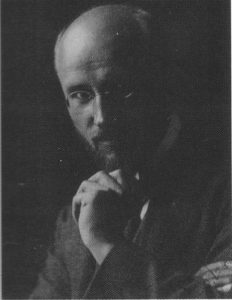 As witnesses of a sinking world my photographs will continue to talk, even long time after I silenced when passing away.
Kurt Hielscher
Kurt Hielscher is – the – inventor of the travel photo books. He was born in 1881 in Germany and was a teacher in West Prussia. This job gave him time to travel Europe. His first bigger trip brought him to Spain, but he was forced to stay in Spain because of World War I. Until 1919 he worked as home teacher in Spain and shot the photos for his first travel book, "Unknown Spain" which was published in 1921.
His travel photo book "Unknown Spain" was a big success in Spain and in other countries. The follow up travel book about Germany was another success in 1923 and was sold 150,000 times.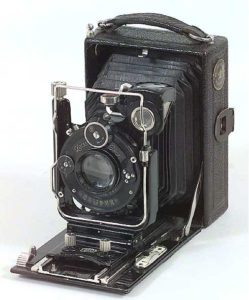 From that time on he got several requests from high officials, like the president of Austria Dr. Michael Hainisch, to shoot similar travel photo books about other countries. He was guest of the King of Spain several times and was invited by the King of Romania. He got free photo cameras and lenses from Zeiss Ikon and film plates from Agfa. The governmental institutions provided cars and free train and bus tickets. His profession of a teacher changed to a 100% travel book photographer in the meantime.
Within 20 years he created following travel photo books among others:
Unknown Spain in 1921
Germany, architecture, landscape, life of the people in 1923
Italy, architecture, landscape, life of the people in 1925
Rome in 1925
Yugoslavia in 1926
Austria in 1928
Denmark, Sweden, Norway in 1931
Romania in 1933
Castles in South Tirol in 1937
Unknown Italy in 1939
Germany, updated version in 1941
All travel photo books were printed in high quality copper gravure printing process. The framing and composition of the travel photos is highly professional and the photos nicely document the visited places 80+ years ago.
Kurt Hielscher died in 1948 in Saxony, at that time in the Russian occupied part of Germany.
Despite his extraordinarily travel photo work and approx. 400,000 printed travel photo books Kurt Hielscher has been more or less forgotten. This website should remember on him and bring his travel photos into the consciousness of the travel photo community again.
Please visit this page in some time again if you want to know how to participate in the Hielscher Travelphoto Project.
Chris