Why bokeh hunting with fast 135mm lenses?
For a maximum of subject separation and a very creamy bokeh a fast 135mm lens is a good compromise. Lenses with longer focus than 135mm allow even better image seperation but the versatility of usage scenarios reduces. Read Micael Widell's article with many arguments for using fast 135mm f2 prime lenses for a good subject seperation and a creamy bokeh:
Can vintage prime lenses compete with the legendary Canon EF 135mm f/2L USM lens?
This article compares the legendary Canon EF 135mm f2 L USM lens with two vintage prime lenses to check if the tested 30+ ears old vintage lenses could be used as an alternative regarding image and bokeh quality.
The 135mm lenses under test
Following lenses were compared in center and corner sharpness on a Sony a7ii full frame camera at f2.8 and f8 (except the Nikkor lens which was used on a Sony a6000 APS-C camera):
Canon EF 135mm f/2L USM (approx. EUR 1000 new)
Carl Zeiss Sonnar 135mm f2.8 (approx. EUR 200 in e-bay)
Nikkor Ai 85mm f2 (approx. EUR 180 in e-bay, same field of view on APS-C as a 130mm lens on full frame)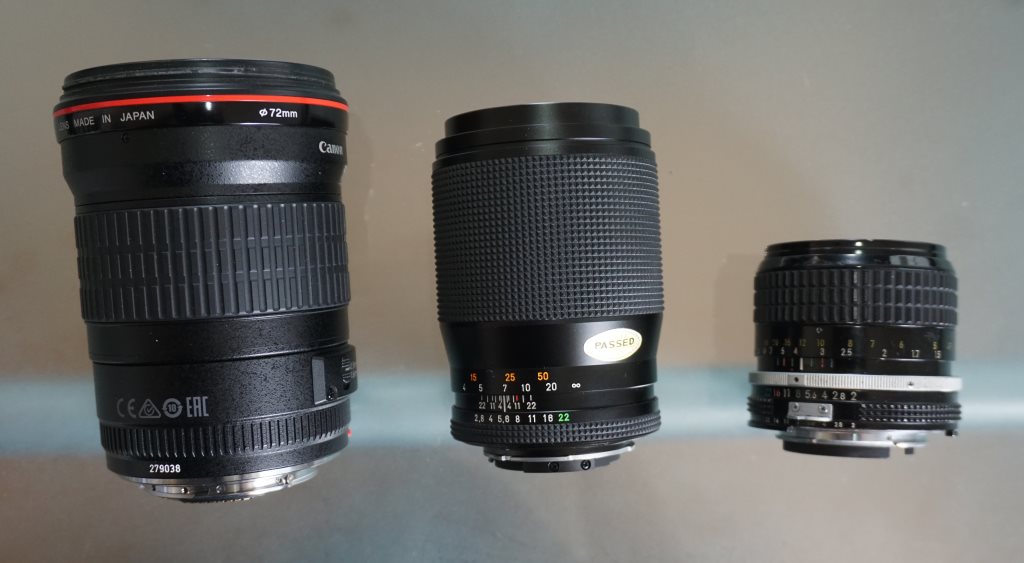 To fill up the comparison sheets with a 4th interesting lens, I added following lenses to the sparpness test:
Why adding those lenses as the 4th lens for comparison?
Including the modern Sony FE 24-240mm zoom lens at f8 gives you an impression how you can exceed the image quality by using an inexpensive prime vintage lens
The Canon FD 135mm f2.5 seems to be a far predecessor lens to the Canon EF 135mm f2 L USM, so the technical lens improvement over time can be verified
Sharpness test results
Bokeh test results
Learnings
Sharpness: The Canon EF 135mm f/2L USM and Carl Zeiss Sonnar 135mm f2.8 have a very similar sharpness performace at f2.8 and f8 in the center and corner of the frame.
Bokeh: The bokeh of those both lenses play in an own, very pleasing league. The Canon EF 135mm f/2L USM has a significant smaller depth of field with f2. If you like high quality images with a minimized shallow focus, the Canon EF 135mm f/2L USM excels, is a very strong performer and hard to beat.
T-stop: The Canon EF 135mm f/2L USM and Nikkor Ai 85mm f2 lenses seem to have a better T-stop than the other lenses (because the shutter speed is faster than other lenses at the same aperture setting).
Surprising Nikkor full frame lens on APS-C camera: Because the Nikkor Ai 85mm f2 is used on an Sony a6000 APS-C camera, a crop factor of 1.52 applies. This means the field of view on the a6000 camera compares to a approx. 130mm lens on a full frame camera.
The Nikkor lens performes suprisingly well in sharpness on the a6000. The APS-C sensor only uses the sweet-spot of this lens, so the Nikkor lens shows less vignetting than the other lenses.
As a Lannister always pays his debts in Game of Thrones, a Canon L-lens will rarely disappoint!
Rundown for bokeh-hunters on travel
If you look for a small and fast prime lens for high-quality travel images with shallow focus at open aperture then have a look for the Nikkor Ai 85mm f2 lens using on a APS-C camera like the Sony a6000. So if you are a bokeh-hunter on travel, this might be probably the lens/camera combination with the best price/performance ratio and smallest form format.