All photos were shot in and around the Kabini River Lodge in Karnataka, India in January 2019 with the over-35-year-old legendary vintage prime lens Nikkor Ai-S 105mm f2.5 and the modern Sony FE 24-240 f3.5-6.3 zoom lens on the Sony alpha 7 Mark 2 full frame camera and the Sony alpha 6000 APS-C camera. Karnataka is a state in the southwestern region of India.
Update (August 2021): change to a more easy to use gallery plugin.
When you click on an image in the galleries, following buttons will allow you to select some features, including a slideshow (which is auto-started for some galleries, you have to press the pause button to stop a slideshow):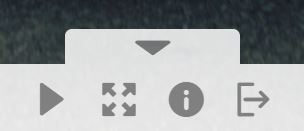 Slideshow | Fullscreen | Image-Info | Original-size
COMPOSITION – The Most Important thing in Photography!
The composition of photos is much more important than the technical aspects of the photography equipment. Get some composition hints here based on photographs of Steve McCurry, the creator of the iconic portrait photo of the Afghan girl with the green eyes:
Some more reading material about photography composition techniques:
20 Composition Techniques That Will Improve Your Photos
Incredible India Campaign
Picturesque landscapes, spectacular waterfalls, habitat of the country's largest tiger reserve, home to the warmest people on Earth and much more. See the nice website of the Incredible !ndia campaign:
http://www.incredibleindia.com
Afghan Girl with the Green Eyes and the legendary Nikkor 105mm f2.5 lens