Emrich Lichtenfeld, inventor of the self-defence system Krav Maga (Hebrew for "contact combat"), was born in Budapest in 1910 into a Hungarian Jewish family, and grew up in Bratislava (Slovakia). Lichtenfeld was a successful wrestler and boxer and won the Slovakian Championships in both these sports in 1929.
When anti-Semitic riots threatened the Jewish population of Bratislava in the late 1930s, Emrich Lichtenfeld began to develop a system of techniques for practical self-defence; this later matured into Krav Maga. After his British military service in North Africa, Lichtenfeld reached Palestine in 1942, where the leaders of the Haganah recognized his fighting knowledge. In 1944, Lichtenfeld began training Haganah and Palmach fighters, and later Israeli military and police officers.
After finishing his active service in the Israeli military, he began to adapt and modify Krav Maga to civilian needs. Krav Maga was created to suit everyone – man and woman, boy and girl – in order to help survive an attack and suffer minimal damage.
Krav Maga in action photo gallery
Take a look at "Krav Maga in action", photographs shot in Manuel Schwab's Krav Maga school in Ottobrunn, near Munich (Germany) by Rohan Shetty and me.
When you click on an image in the galleries, following buttons will allow you to select some features, including a slideshow (which is auto-started for some galleries, you have to press the pause button to stop a slideshow):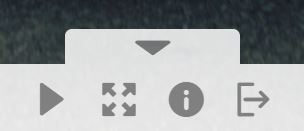 Slideshow | Fullscreen | Image-Info | Original-size
My two cents on photography of this sports event
Bad lighting and fast-moving bodies were a challenge for shooting in this basement training room. Therefore, we decided to use aperture f1.8 on two f1.8 prime lenses for a beautiful bokeh, the Canon EF 50mm f1.8 STM adapted to a Sony a7ii full frame camera with in-body-image-stabilization and the Viltrox 85mm f1.8 on a Sony a6400/a6100 APS-C camera. Faster prime lenses like f1.4 or f1.2 would not have been helpful because the depth of field of sharp focus was too small for such an exercise (only the left or the right eye would be in focus).
Because of the 1,52 crop factor, the 85mm full frame lenses created a field of view on the Sony a6400/6100 camera like a 129mm lens on a full frame camera, which was perfect for this type of room and event.
Unfortunately, it turned out within the first minutes of shooting that the non-stabilized Viltrox 85mm f1.8 lens on a non-stabilized Sony a6400/a6100 camera body led to unsharp photos with a maximum ISO of 6400. Therefore, we quickly changed to the Batis Zeiss 85mm f1.8 lens with built-in image stabilization.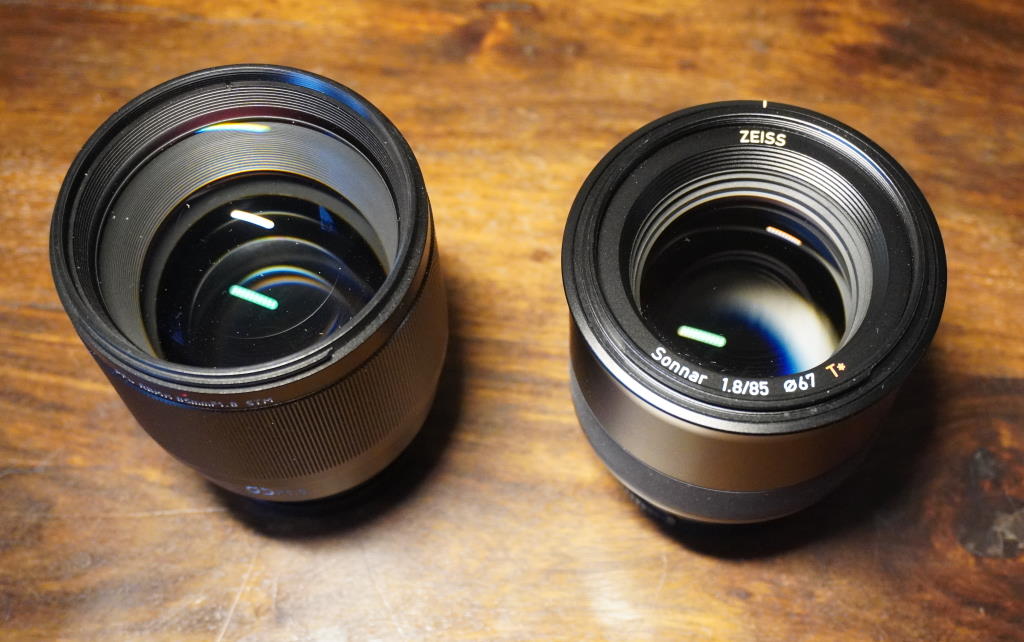 We recognize no difference between the a6400 and a6100 cameras. In our view there is not a single feature of the a6400 (like a magnesium body or higher viewfinder resolution) that would have helped to make better photos.
Rundown
Sony was so kind in building the leading Ai-based Eye AF and tracking features of the Sony A9 into their entry level APS-C cameras a6400/a6100. Sony's real-time Eye AF and Tracking of the a6400/a6100 cameras worked out perfectly with the Zeiss Batis 85mm f1.8 lens, as you can see in the Krav Maga training photos, even with the poor light conditions and the moving subjects.
The built-in image stabilization of the Zeiss Batis 85mm f1.8 lens was the prerequisite to using the a6400/a6100 camera for this type of performance under bad lighting.
The combination of the Zeiss Batis 85mm f1.8 lens on an inexpensive Sony a6400/a6100 APS-C camera revealed itself to be a dream team for shooting those kind of indoor sport training events.
Learning: invest more money into the lens, not in the camera body!