Sitting in an Oktoberfest 2019 beer tent in Munich when it's raining at night?
Let's get out of the tent for 30 minutes with the Viltrox 85mm f1.8 lens on a Sony a6000 APS-C camera!
Update in February, 2022: New easy-to-use image gallery.
The Viltrox 85mm f1.8 e-mount lens is not a classic lens, but my Nikkor 85mm f2 classic prime lens needs repair because of oily aperture blades, which are sticky.
So why not reviewing the brand new Viltrox 85mm lens while the Nikkor 85mm classic lens is getting repaired by Gérard Wiener?
Highlights of the lens review
Under test is an inexpensive combo of an approx. EUR 350 Sony a6000 camera body and an approx. EUR 350 modern Viltrox PFU RBMH 85mm F1.8 STM e-mount prime lens with autofocus.
The Viltrox 85mm f1.8 performed quite well in other lens reviews of sound lens experts (e.g. the lens review of Ken Wheeler about this Viltrox 85mm f1.8 x-mount lens on a Fuji APS-C camera), especially because of the lens sharpness, bokeh quality and color rendering.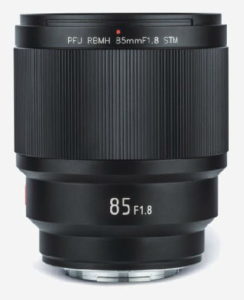 The Viltrox lens has the same

field of view on the Sony a6000 APS-C camera as a 129mm lens on a full frame camera

because of a 1.52 crop-factor.

Built like a tank: The Viltrox lens is really heavy and well built, the weight is more than 630g with a metal housing, and the filter size is 72mm.
The lens has ten elements in seven groups, including one extra-low dispersion element and four specialty elements made from 'highly transparent glass', which Viltrox says reduces aberrations and improves color rendering.
9 blade aperture with ultra-round diaphragm
Viltrox also uses an 'HD Nano' multi-layer coating on individual elements to minimize ghosting and flares.
A stepping motor (STM) is used to drive the autofocus, and integrated contacts power the aperture mechanism and deliver EXIF data to compatible Sony cameras like the a6000 series APS-C cameras or the full frame a7 series cameras.
The integrated microUSB port, located on the rear metal mount of the lens, allows DIY firmware upgrades.
This high tech lens was designed and manufactured here in Shenzen, China, near Hong Kong.
See for yourself what images came out of the nighttime Oktoberfest 2019 walk:
When you click on an image in the galleries, following buttons will allow you to select some features, including a slideshow (which is auto-started for some galleries, you have to press the pause button to stop a slideshow):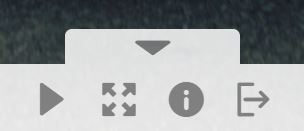 Slideshow | Fullscreen | Image-Info | Original-size
All images are "straight out of camera" without any editing.
There is also a x-mount version of this lens available for FUJI APS-C cameras. If you are interested in the performance of this Viltrox 85mm f1.8 lens on the full frame Sony a7ii camera, look here:
Viltrox 85mm f1.8 lens review on a Sony a7ii full-frame camera with Brutalist Architecture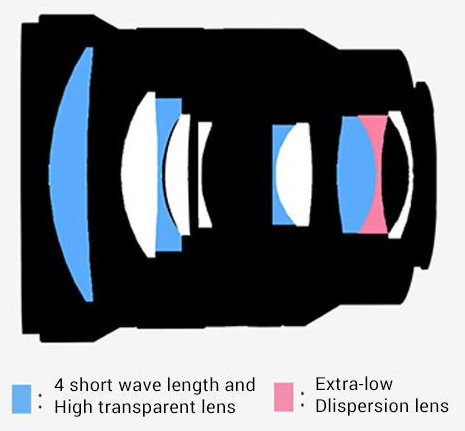 I have no idea why, but this photo blog post with night shots from Oktoberfest in Munich seems to attract many Internet visitors from Southeast Asia (e.g. Philippines, Malaysia, Indonesia), read more here: